Okay, as promised, I'm giving away my ARC of
Renegade
by J.A. Souders plus some swag packages for
The Nightmare Affair
. There will be three winners. The first will win the ARC plus a bookmark and an Arkwell Academy Student Guide (
inside picture here
). The two runners up will receive the bookmark and Guide as well. The contest is open internationally.
To enter, just comment on this blog. You can earn an extra entry for mentioning the contest on twitter and facebook (1 entry each, so 2 possible). If you mention on twitter, be sure to include my handle (@mindeearnett) so I can track it. And if you mention on facebook, provide the link in your comment. Here's a short link for the contest: http://wp.me/p29HNn-60. The contest will be open until midnight Thursday, eastern standard time.
Good luck!
So here's the cover and description of Renegade from Goodreads. This book was unlike any I've read. It was dark and twisted, ultra-fast paced and completely thrilling. I enjoyed it immensely, and I'm sure you will, too.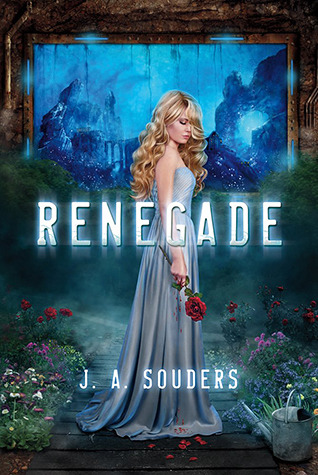 Since the age of three, sixteen-year-old Evelyn Winters has been trained to be Daughter of the People in the underwater utopia known as Elysium. Selected from hundreds of children for her ideal genes all her life she's thought that everything was perfect; her world. Her people. The Law.
But when Gavin Hunter, a Surface Dweller, accidentally stumbles into their secluded little world, she's forced to come to a startling realization: everything she knows is a lie. Her memories have been altered. Her mind and body aren't under her own control. And the person she knows as Mother is a monster.
Together with Gavin she plans her escape, only to learn that her own mind is a ticking time bomb... and Mother has one last secret that will destroy them all.
And here's a picture of the front and back cover of The Arkwell Academy Student Guide:
***Originally posted at www.mindeearnett.com. You can comment here or
there
***